Truck, Tractor & Machinery seats are very hard to supply the correct cover for, due to the large variety of seats fitted even in the same machine. WE NEED YOUR HELP.
WHAT WE NEED
Fill out a form for each tractor / machine.

Take several photos of each seat (WITH ANY EXISTING COVERS INCLUDING PLASTIC REMOVED).
The photos must show the entire seat (not closeups we can zoom in on the image).

Take a photo of each side of the seat including the rear.

Simply text to 0427 046 064 (please identify each when sending images).
Thanks for your patience and understanding.
Click on the images below to help as a guide, make yourself familiar with the different options available on seats and then fill out the form below.
Grammer Seat Options
Click on the image below to see a larger image.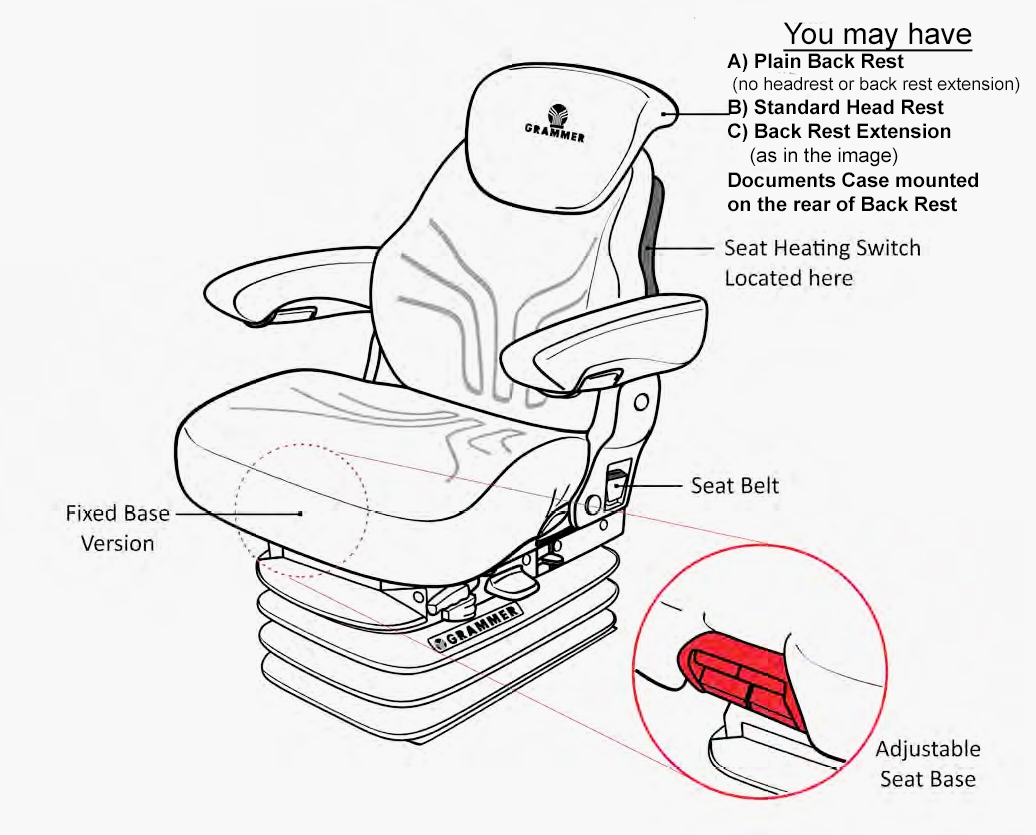 Grammer MSG Label 
generally found on the backrest or more commonly now on the seat suspension unit 
SLIDE THE SEAT FORWARD
Click on the image below to see a larger image.