INTRODUCING BLACK DUCK'S REVOLUTIONARY NEW HEAVY DUTY WASHABLE SEAT COVER FABRIC
UNFORTUNATELY DUE TO FABRIC SUPPLY ISSUES 4ELEMENTS GREY IS CURRENTLY UNAVAILABLE
4ELEMENTS BLACK IS NOW AVAILABLE FOR ALL BLACK DUCK SEAT COVERS
NOW AVAILABLE on ALL our Black Duck® SeatCovers, SIMPLY SELECT "4ELEMENTS ELBK"  as an OPTION in our FABRIC & COLOUR OPTIONS SELECTOR.
Available in BLACK or GREY.
Bred for Strength and Comfort
Developed exclusively for Australian conditions by

Black Duck® SeatCovers

, the Pioneers of Seat Protection, 4ELEMENTS is a fabric that will revolutionize the seat cover industry.
4Elements by

Black Duck® SeatCovers

are tested to withstand tough conditions without compromising on comfort. Featuring a 19.2oz Cotton Twill Composite, this is a heavyweight product with a soft and flexible feel for the ultimate in seat protection. Made from a 100% waterproof fabric that is also machine washable (but without detergent) to keep your vehicle interiors in pristine condition – you won't be disappointed!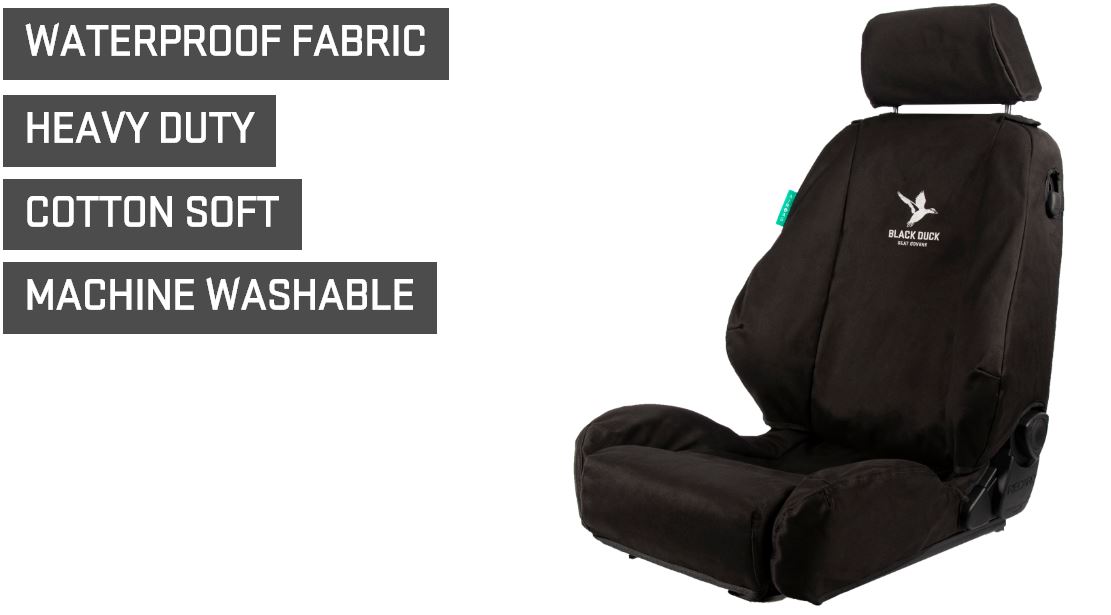 Black Duck's most advanced seat cover yet!
19.2 oz Cotton Twill Composite
Heavy Duty Protection
100% Waterproof Fabric
Soft and Flexible
Machine Washable (no detergent)
UV Resistant
Tailored fit for comfort and style
Available in Black or Grey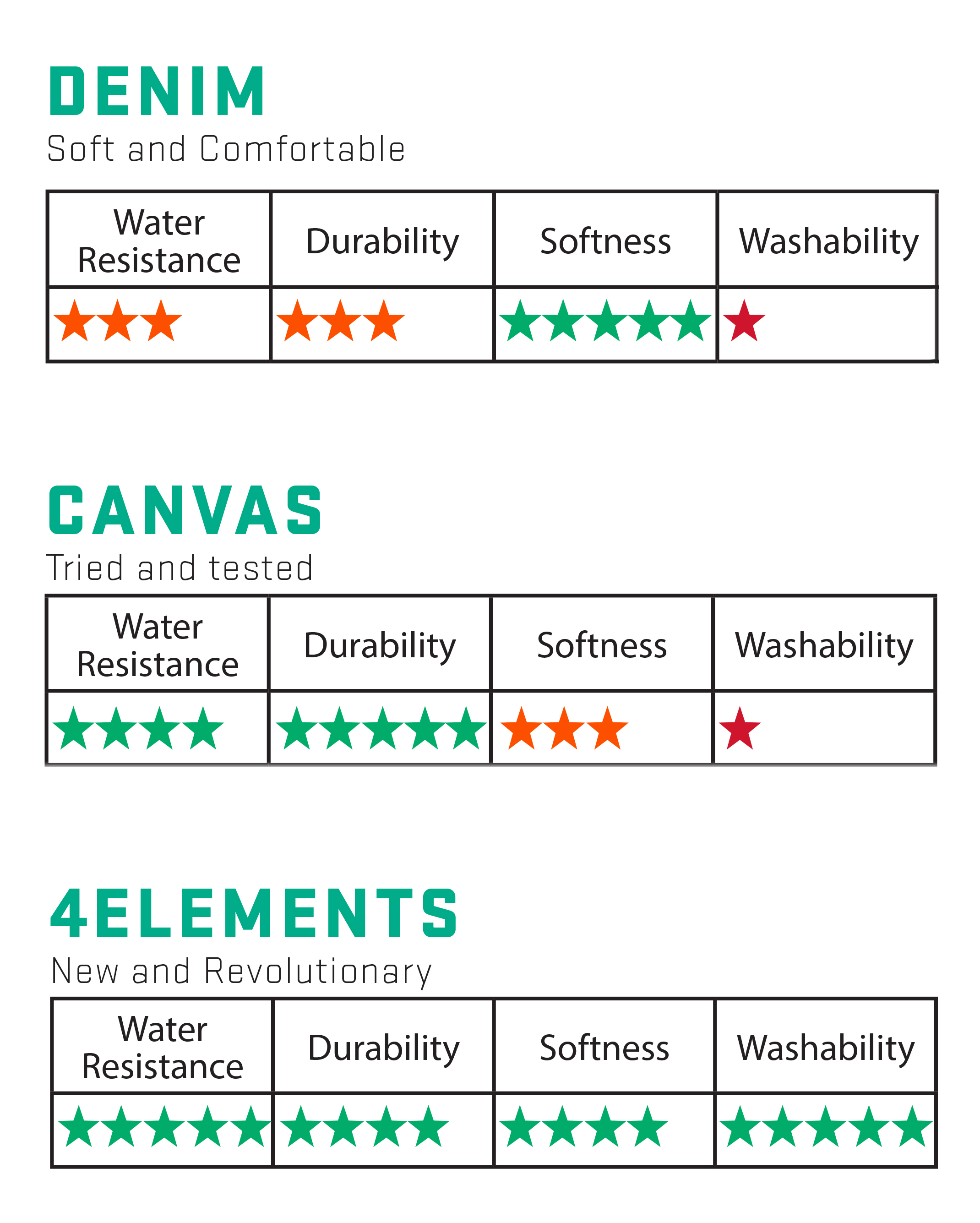 You may already know that Black Duck manufactures the BEST premium quality Canvas or Denim Seat Covers for use in Australia's harsh unforgiving conditions, now with the introduction of the all-new 4ELEMENTS Seat Cover fabric, Black Duck has set the bar even higher.
SIMPLY SELECT "4ELEMENTS"  in Black or Grey in our Fabric & Colour Selector.