Please sign in so that we can notify you about a reply
BLACK DUCK CANVAS PRODUCTS manufacture Australia's most POPULAR heavy-duty CANVAS or 4ELEMENTS SEAT COVERS to suit your Suzuki JIMNY GJ from 10/2018 - current model.
YOU MUST FIT SEAT-AIRBAG CERTIFIED SEAT COVERS TO MAINTAIN ADR COMPLIANCE.
Seat Type: FRONT Driver & Passenger seats  (These seats are standard fit with seat-fitted airbags)
Suitable For: SUZUKI JIMNY.
Series: GJ
Date: From 10/2018 including 2019, 2020, 2021 and beyond.

All Bucket seat covers are supplied with a map pocket sewn onto the rear of the back cover unless otherwise stated.

All Headrests are supplied with covers unless otherwise stated.
Black Duck Seat Covers maintain the highest safety compliance standards for seats with Seat-Fitted Airbags important to meet insurance and roadworthy criteria.
Ever wondered what it looks like to see a Seat-Airbag explode?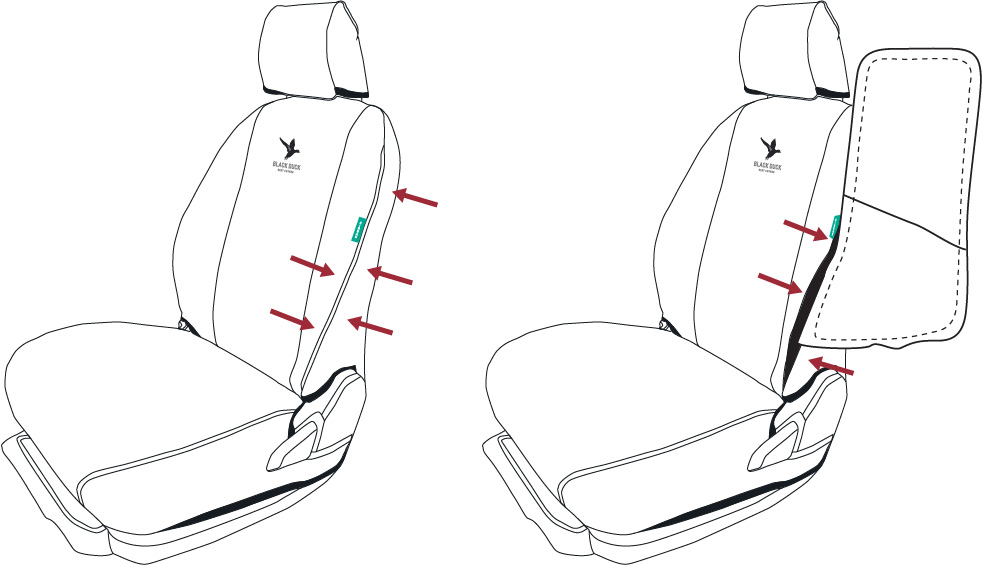 Premium Quality Heavy Duty Seat Covers that Fit Like a Glove!
Why Choose BLACK DUCK Seat Covers to fit in your GJ Suzuki Jimny
Superior fit and Quality.

Black Duck has over 25 years of experience as leaders, manufacturing premium quality heavy duty canvas seat covers. (Did you know Black Duck started in a small country town in WA manufacturing seat covers for the Farming and Mining industries).

What sets Black Duck apart from many others seat cover brands is that cheaper covers can end up looking like a bag of spuds.

  

Each Seat Cover is custom-tailored by Black Duck's pattern team to deliver a custom look and feel and b

uilt tough to withstand the most unforgiving conditions.

Ensure the lifespan of your original seat upholstery is prolonged for as long as possible.

Help increase the resale value to your vehicle.

Made in Australia with manufacturing plants in Perth and Wangaratta in Victoria.

Ship direct to our customers from the Black Duck Factory.
 Why Buy Black Duck Seat Covers from Miller Canvas
We are a SPECIALIST Black Duck Reseller (retailer).

A 20-year association with Black Duck, with any problems resolved efficiently.

Selling online for more than 7 years.

We know seat covers, previous experience designing and manufacturing our own brand.

Largest range of Black Duck covers online, with many you won't find on other stores.

Full fabric and colour range selection as an option.

Customisation of your seat covers, add a reinforcing patch, mix and match fabrics.

Very competitive pricing.

We guarantee to supply you with the correct seat cover(s) when you accurately fill out our online confirmation form.

Small country town-based business striving to achieve exceptional personal service.

Shipping direct from the Black Duck Factory via Premium Express service.
There are 3 x Fabrics to choose from.
1) Black Duck Canvas. Maximum Protection!
Unique and exclusive, a modified blend of cotton/polyester canvas 12 oz (14oz proofed weight) developed over the last 25 years for the harsh Australian conditions.
Hard-wearing, very water-resistant, tear-resistant and heavy-duty protection.

Tailored fit ensures superior seat protection, comfort, and aesthetics.

Available in 13 different colours with Grey, Black & Brown as standard colours along with Camouflage, Khaki, Light Sand, Maroon & Navy Blue as Custom Colours.

Limited washability.

(refer to care label)

Safety assured - tested and certified airbag compatible range available.

Customisation is possible with the addition of a reinforcing patch on driver and passenger seat base.
3) Black Duck's new fabric 4ELEMENTS.  (READ MORE) 

ULTIMATE Protection!  
19.2 oz Cotton Twill Composite (The Denim fabric with a rubberized/vinyl backing).

Ultimate Heavy Duty Protection.

100% Waterproof Fabric.

Soft and Flexible.

UV Resistant.

Black Duck's Superior fit & quality.

Available in Black or Grey.

Machine Washable (but without detergent - 

refer to care label).

Safety assured - tested and certified airbag compatible range available.
WHAT'S BEST FOR YOU
BLACK DUCK CANVAS or 4ELEMENTS fabrics provide Maximum Protection for your seats. Apart from eliminating the damage caused by liquid spills, they are fully dustproof and completely eliminate wear caused by sand, grit and even fine dust that gets into everything, penetrates through cloth type seat covers and eats away at your seat trim and stitching in the seats fitted to your Suzuki JIMNY GJ.
Black Duck Denim was introduced for customers who want a hard-wearing seat cover with Black Duck's superior fit and quality but with extra style and extra comfort! The denim fabric has a 5 mm layer of quality high-density foam and there is also a little stretch in the fabric allowing the covers to be cut from a slightly smaller pattern giving an even better fit to the seats in your Suzuki JIMNY GJ. We can honestly say that since denim was introduced in 2015 we have had very few problems with it and its the fabric choice if you're looking at doing some extended kilometres. You may even select denim for the front seats and Canvas or 4ELEMENTS for the rear seats (look for our "mix and match" options)
BLACK DUCK'S 100% SATISFACTION GUARANTEE
Black Duck Canvas Products has established a reputation for PREMIUM QUALITY HEAVY DUTY SEAT COVERS over the last 25 years. Because of this reputation, Black Duck take their design, manufacturing and quality control measures very seriously and offer a 100% Satisfaction Guarantee.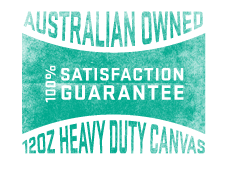 If you are not 100% satisfied with your Black Duck Seat Covers suitable for Suzuki JIMNY GJ, we offer you a *money-back guarantee, because Black Duck have confidence that their product will provide the best protection for your seats!
* Conditions Apply.
DISCLAIMER
Black Duck™ Canvas Products Air Bag Compatible Canvas Seat Covers have been dynamically tested by an approved testing authority and found not to adversely affect the performance of the manufacturers seat fitted side airbag and therefore the safety of the vehicle's occupants will not be compromised, providing that the seat covers are fitted correctly and in accordance with the manufacturers instructions, and that the seat covers have not been repaired or modified in any way.
As the Manufacturers and sellers of this product have no control over the end use or the fitment to the vehicle, to the extent allowable by law, the Manufacturers and sellers accept no responsibility or liability for any malfunction of the vehicle occupant safety systems including the seat-mounted side-impact airbag system as a direct or indirect result of the incorrect fitment or unauthorized repair or modification to this product.
The information contained on this page is general in nature and meant as a guide only you should always seek information from a qualified car dealer or mechanic as to what airbags are fitted to your vehicle.
Make sure you fit Black Duck Canvas or 4ELEMENTS Seat Covers to your Suzuki JIMNY GJ, they are the Duck's Nuts in Seat Covers.
BELOW ARE SOME SAMPLE IMAGES THEY MAY NOT DEPICT THE SEAT COVERS  YOU ARE CONSIDERING
With over 1400 patterns its impossible to have an image of every Black Duck Seat Cover.
Standard Grey Seat-Airbag Certified Black Duck seat covers in Grey Canvas.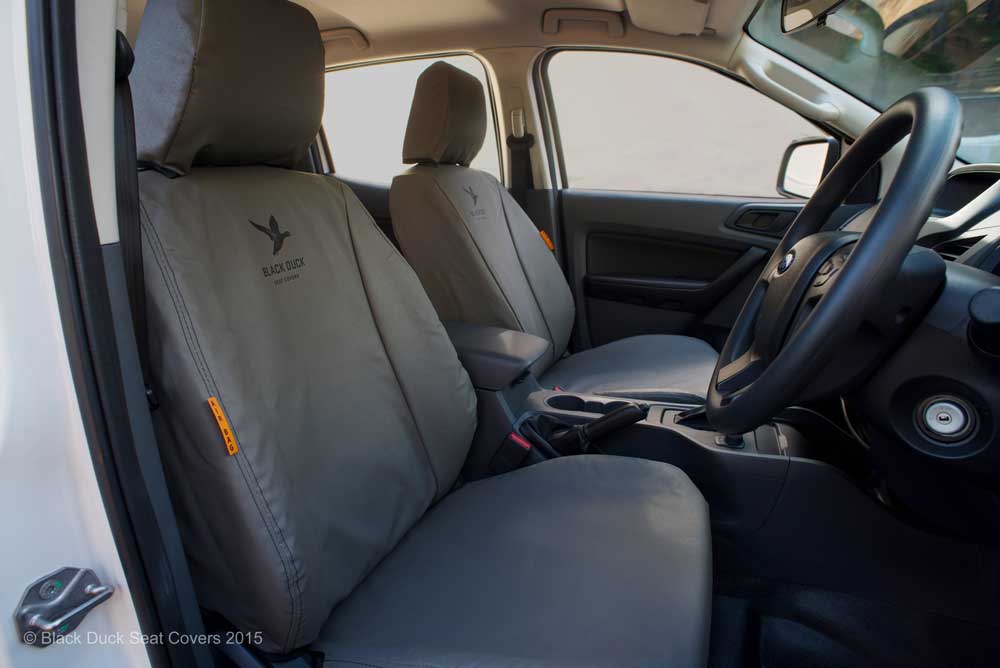 Black Canvas.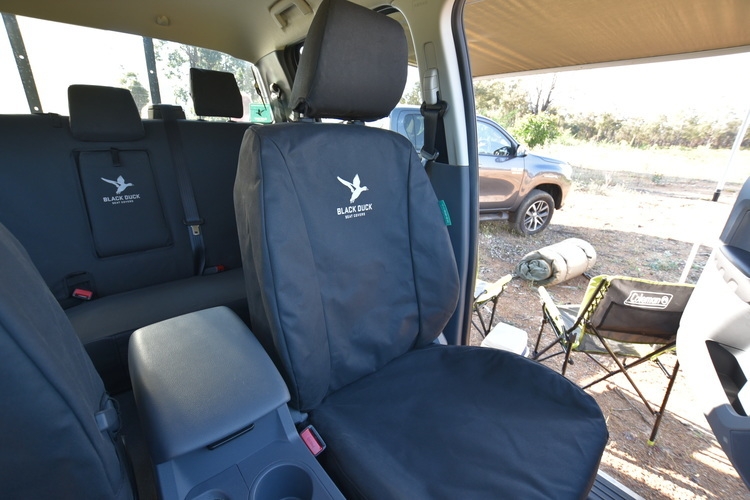 Optional reinforcing patches sewn onto seat base covers, drivers side only or driver and passenger side (passenger shown).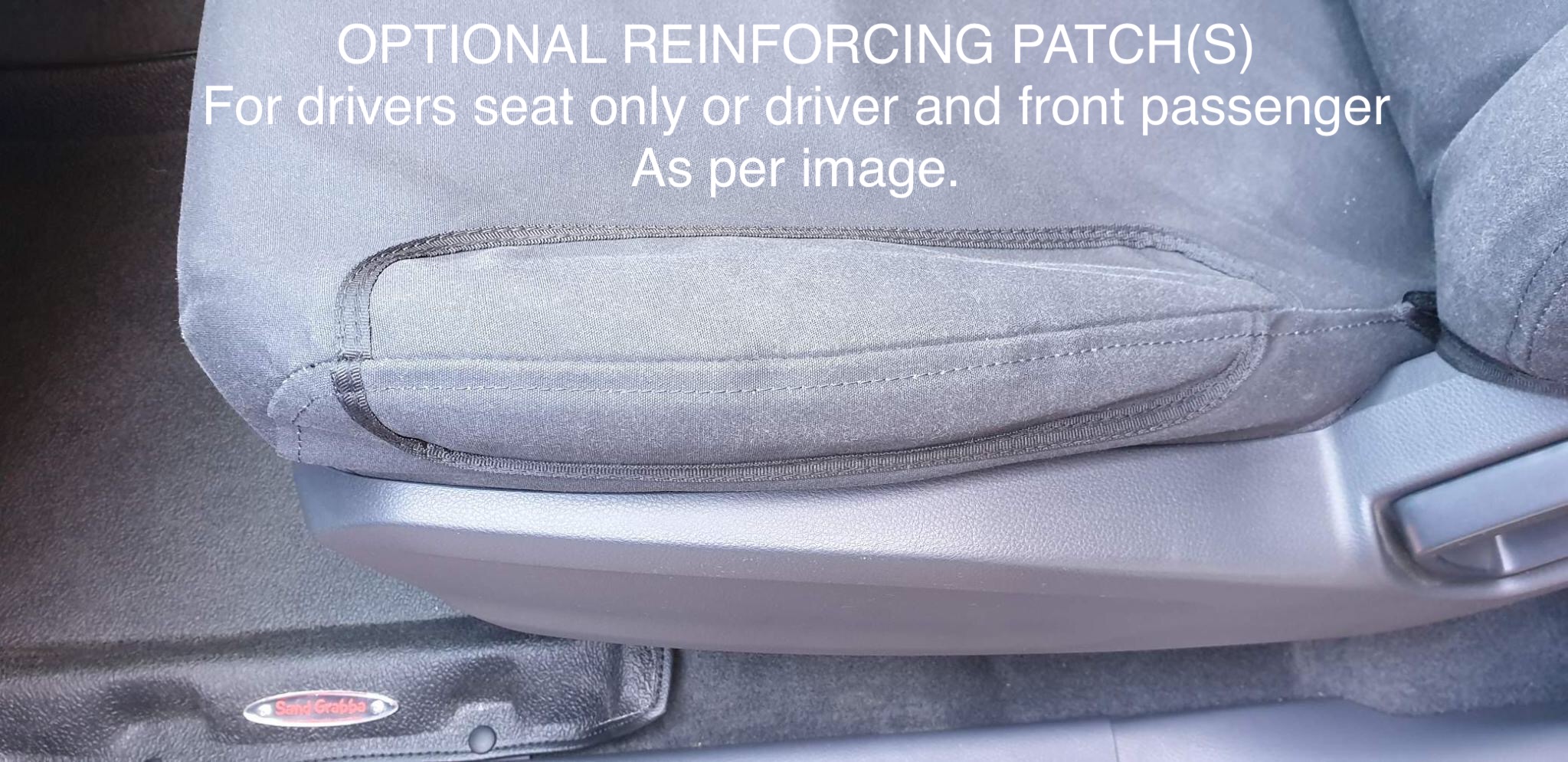 Rear Bench seat cover in Grey Canvas.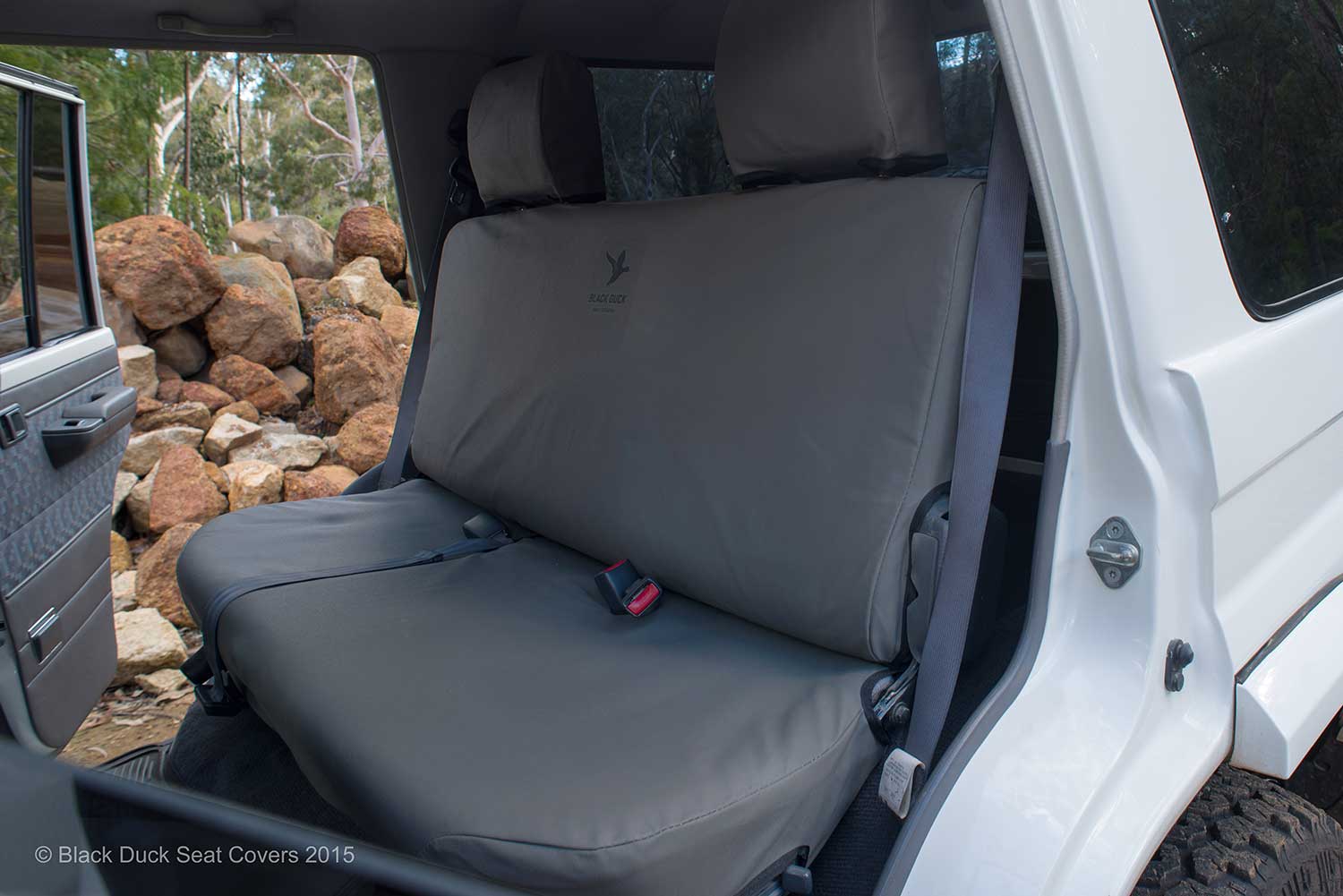 4ELEMENTS-BLACK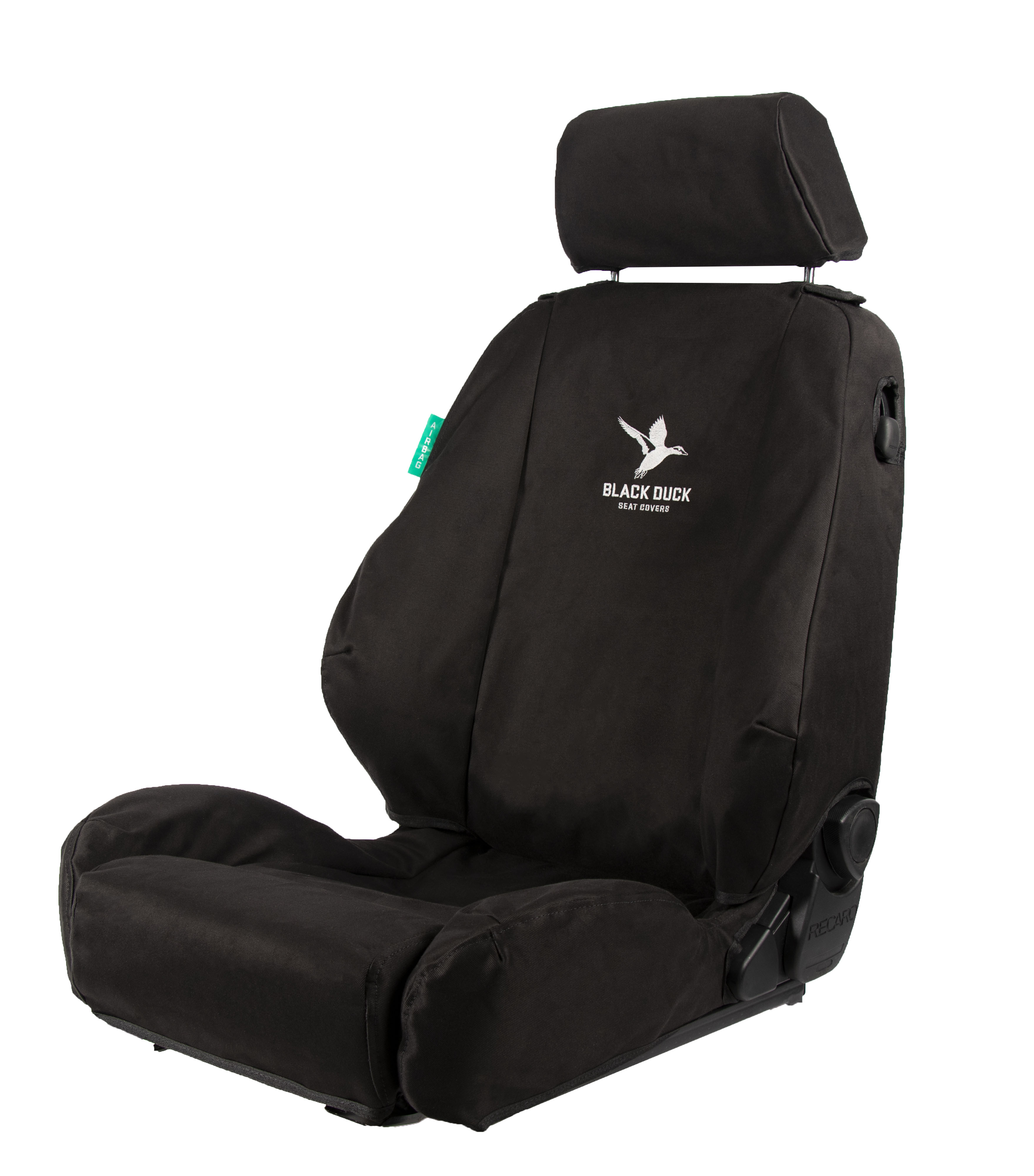 Grey Canvas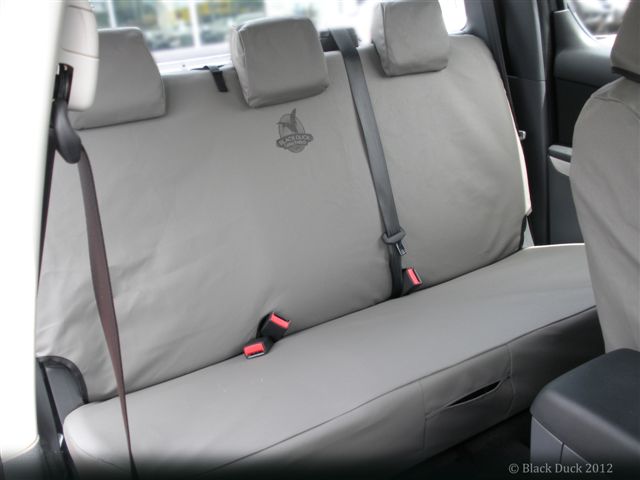 Driver Bucket and Passenger 3/4 bench Grey Canvas.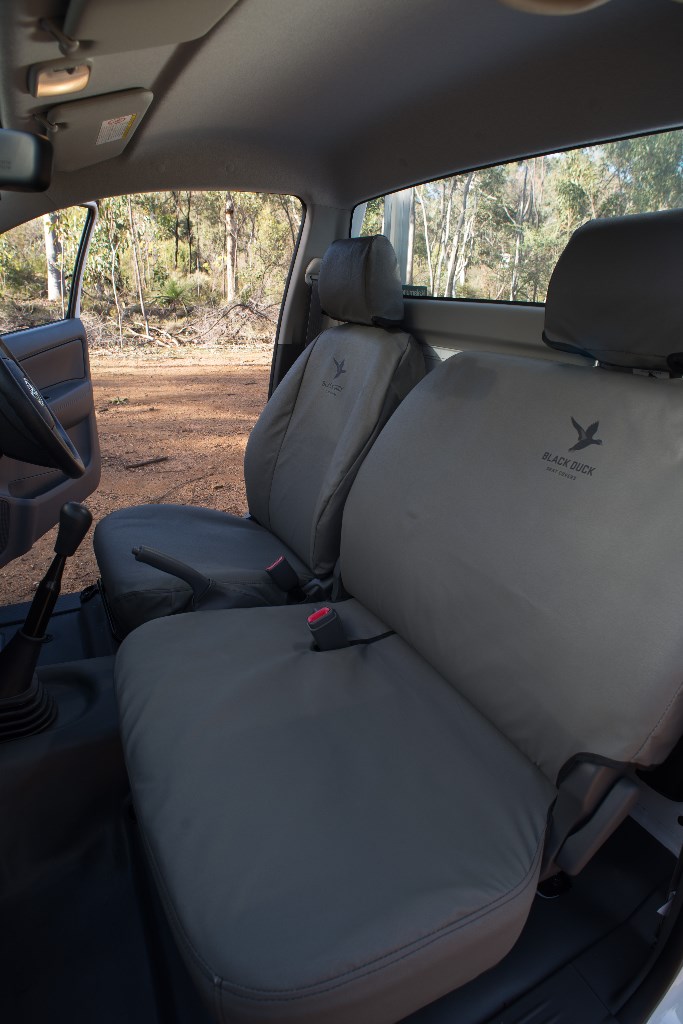 Image shows map pocket sewn onto the rear of most front drivers and passenger bucket seats in Grey Canvas.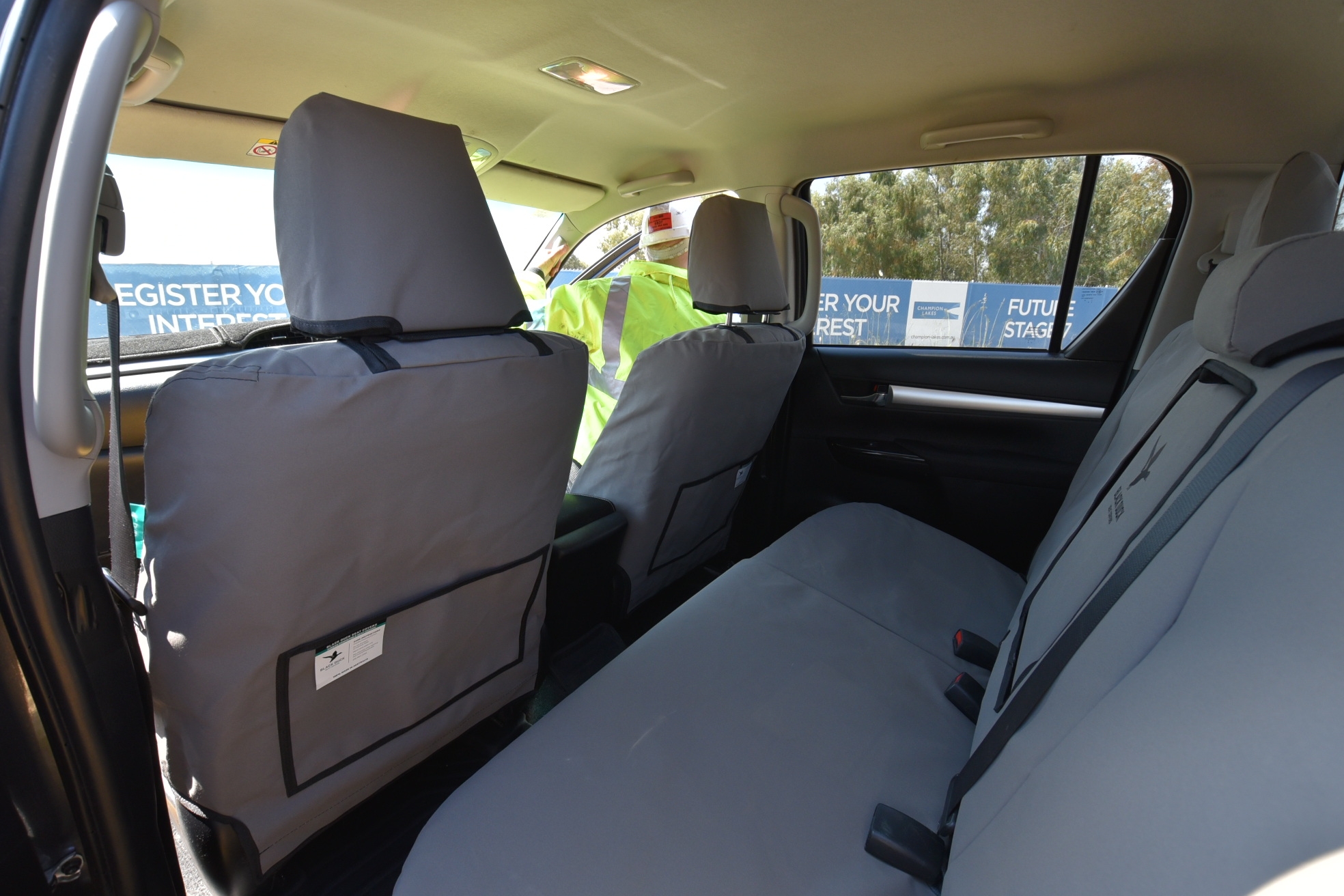 Image shows rear bench seat with 60/40 split base and fold down armrest in Grey Canvas.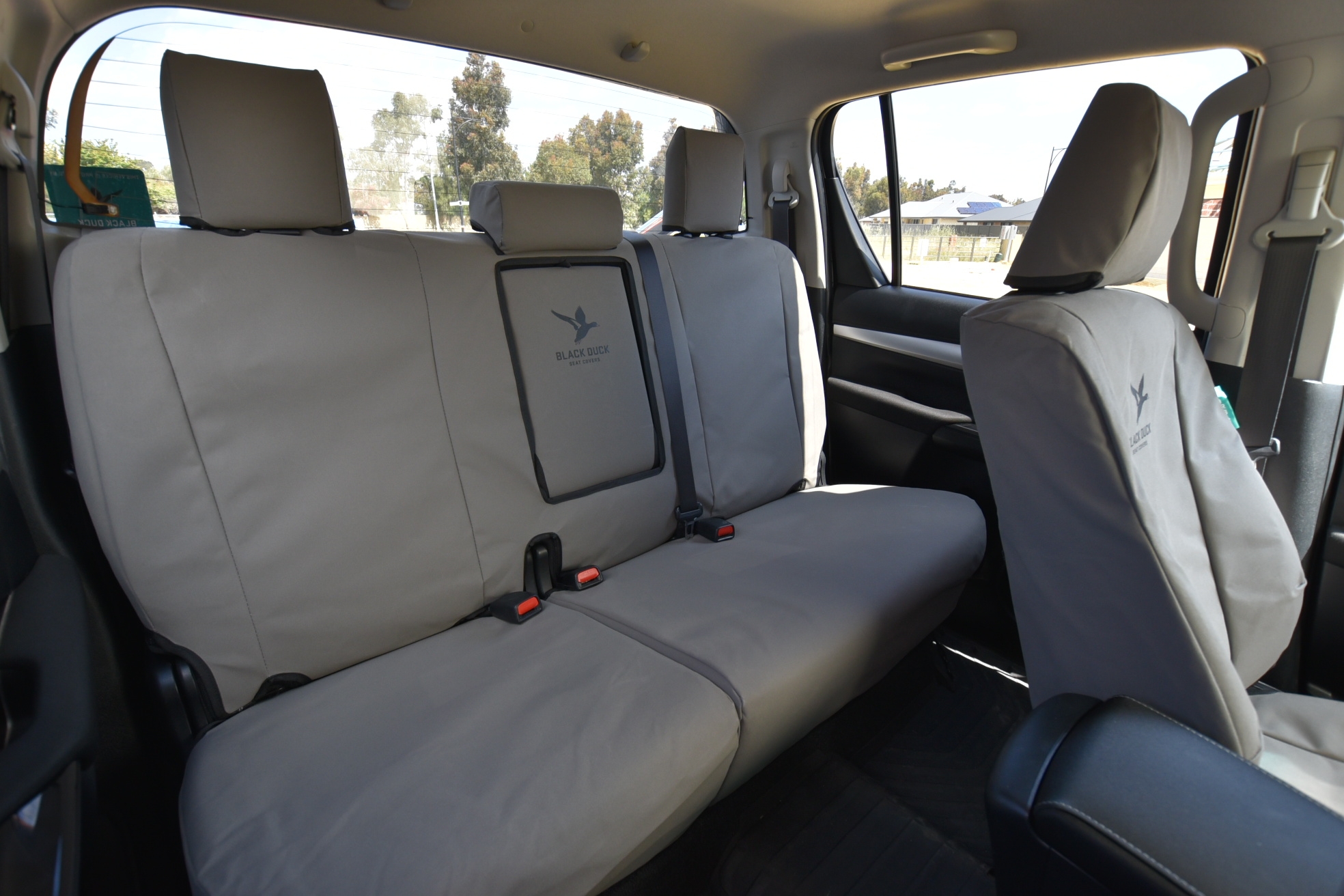 All functions of seat accessories are catered for including cup holders Grey Canvas shown.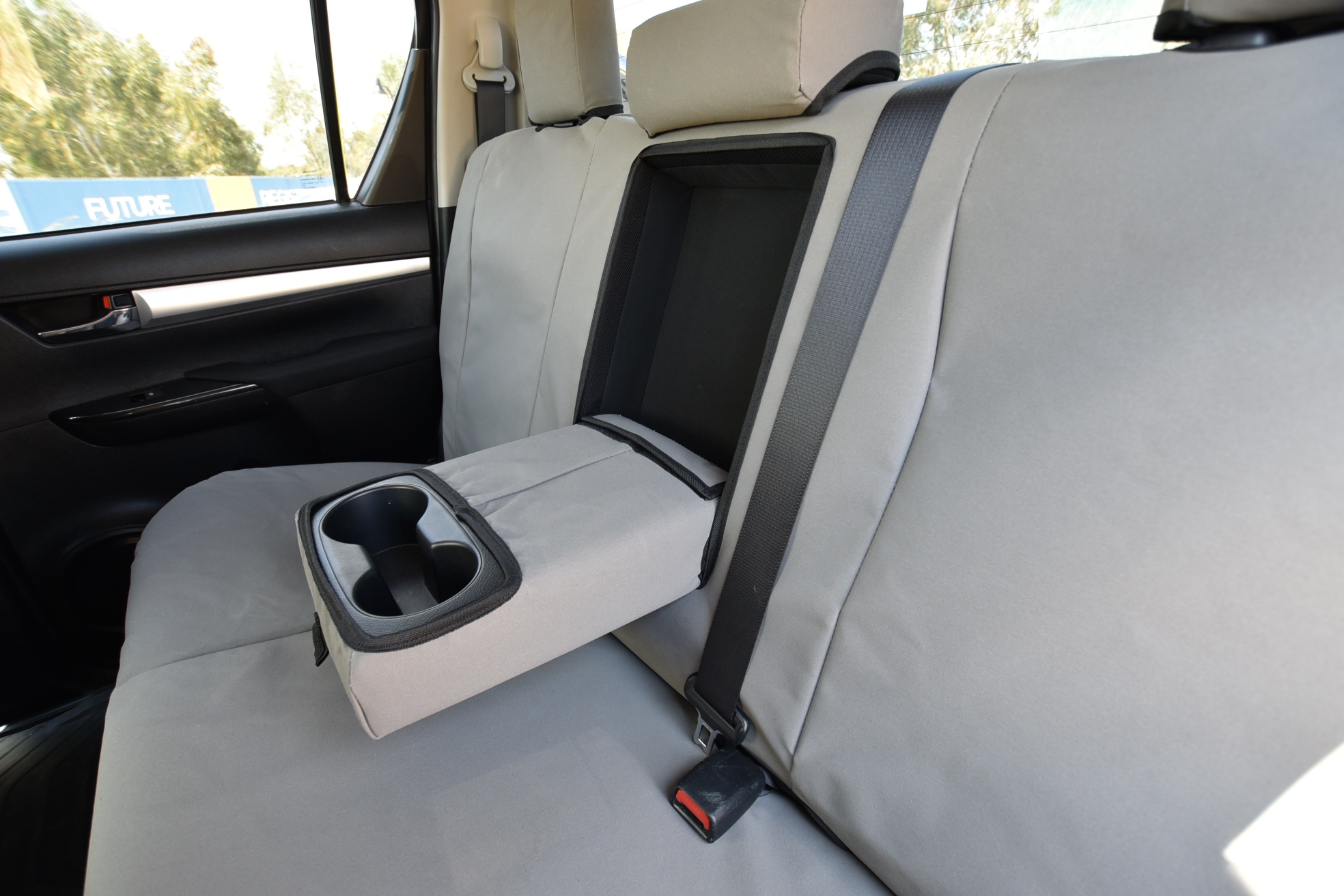 Ford Transit Van.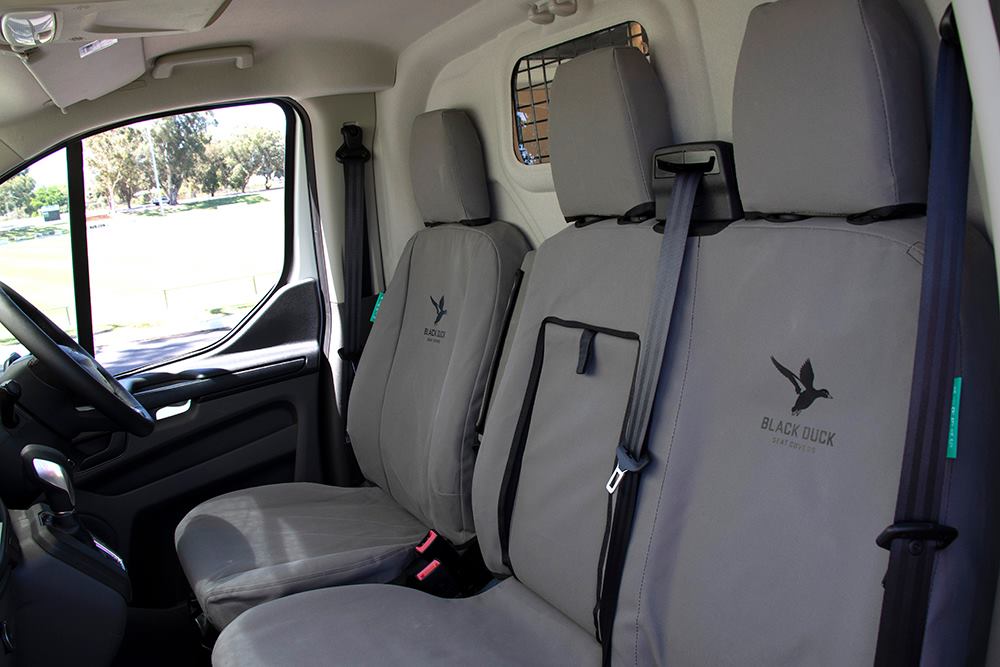 GREY CANVAS NISSAN NAVARA NP300 2021 Model.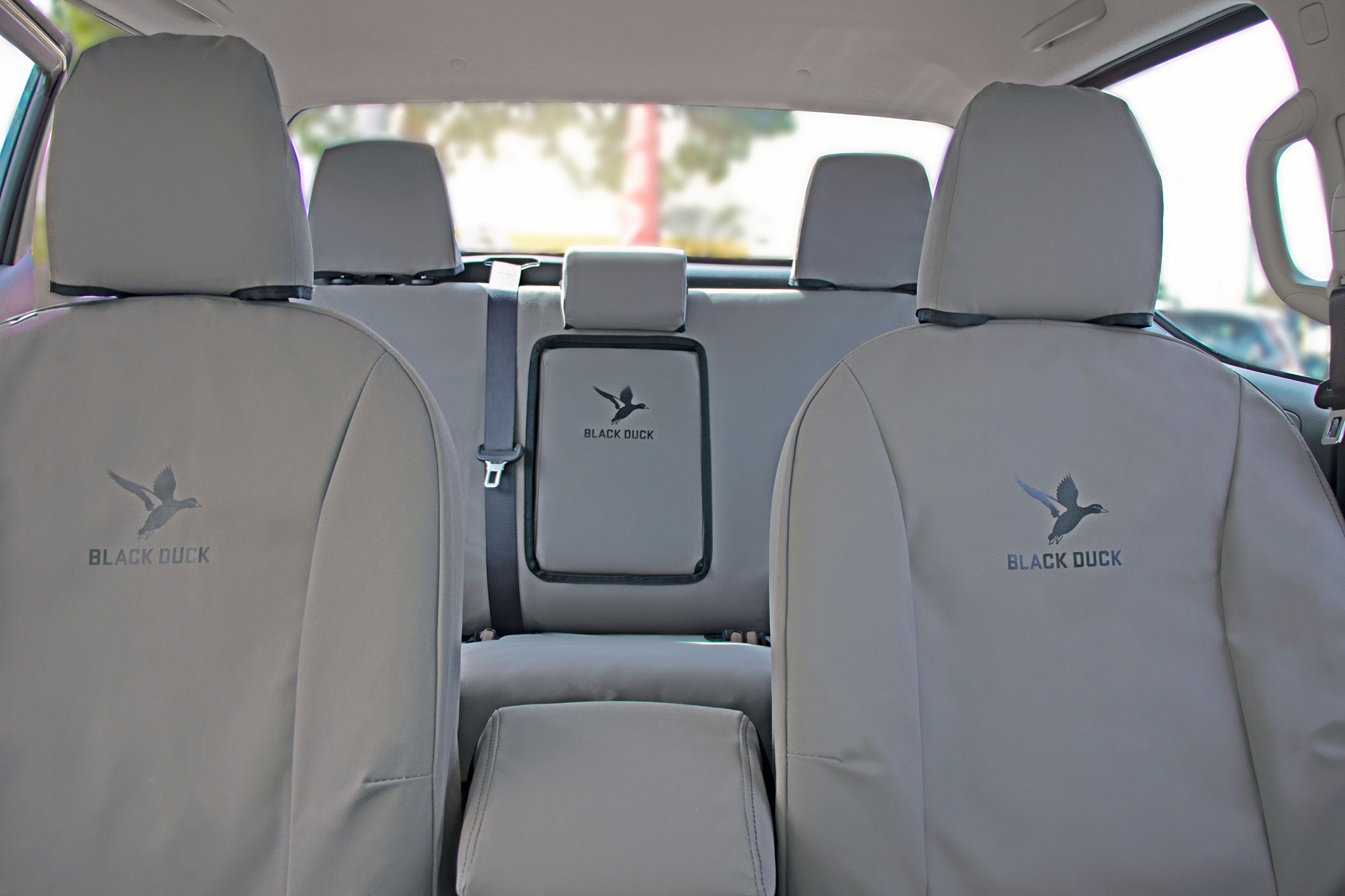 GREY CANVAS SEAT COVER FITTED TO A VW CRAFTER VAN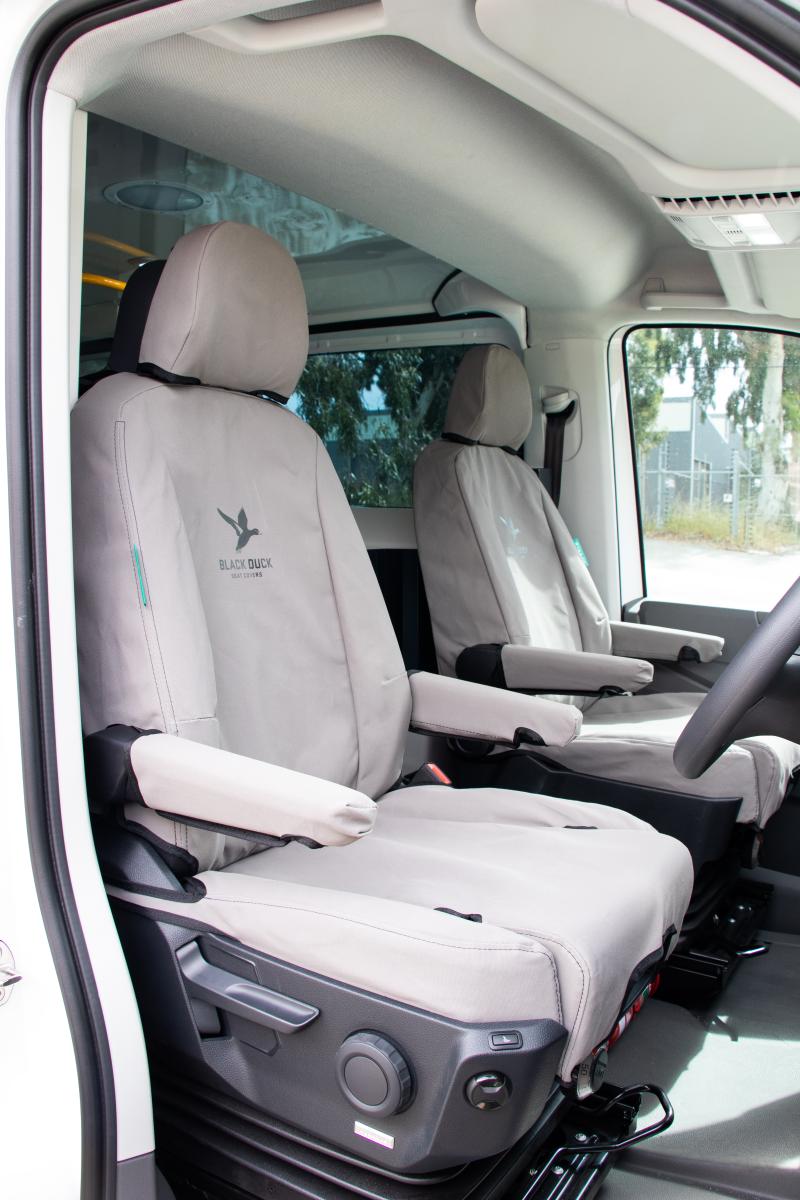 INTRODUCING BLACK DUCK'S REVOLUTIONARY NEW HEAVY DUTY WASHABLE (but without detergent) SEAT COVER FABRIC
NOW AVAILABLE on ALL OUR BLACK DUCK COVERS, SIMPLY SELECT "4ELEMENTS ELBK"  as an OPTION in our FABRIC & COLOUR OPTIONS SELECTOR.
Available in BLACK or GREY.
Bred for Strength and Comfort
Developed exclusively for Australian conditions by Black Duck Seat Covers, the Pioneers of Seat Protection, 4ELEMENTS is a fabric that will revolutionize the seat cover industry.
4Elements by Black Duck Seat Covers are tested to withstand tough conditions without compromising on comfort. Featuring a 19.2oz Cotton Twill Composite, this is a heavyweight product with a soft and flexible feel for the ultimate in seat protection. Made from a 100% waterproof fabric that is also machine washable (but without detergent) to keep your vehicle interiors in pristine condition – you won't be disappointed!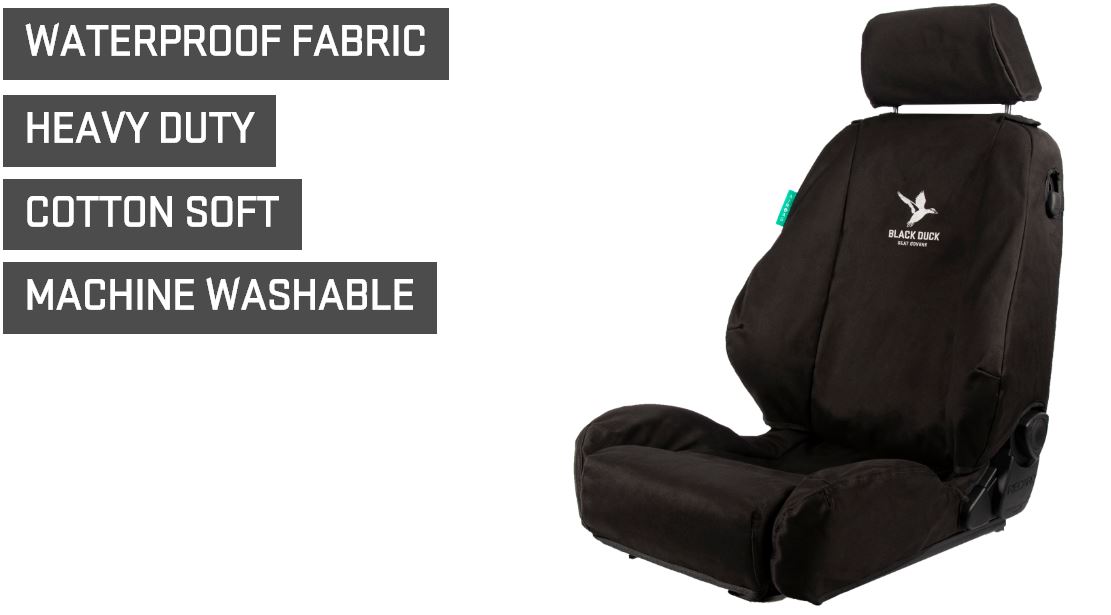 Black Duck's most advanced seat cover yet!
19.2 oz Cotton Twill Composite
Heavy Duty Protection
100% Waterproof Fabric
Soft and Flexible
Machine Washable (no detergent)
UV Resistant
Tailored fit for comfort and style
Available in Black or Grey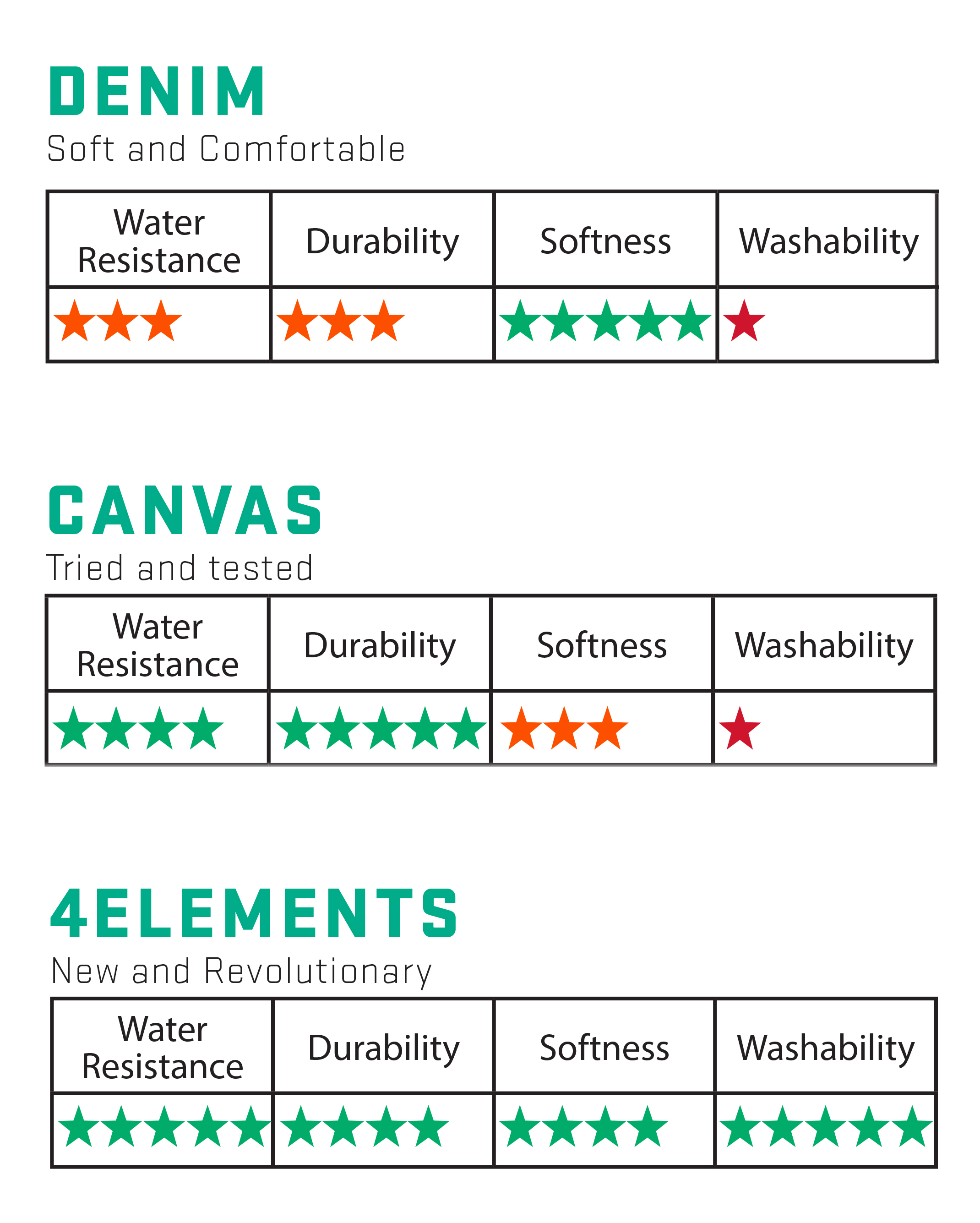 You may already know that Black Duck manufacture the BEST premium quality Canvas or Denim Seat Covers for use in Australias harsh unforgiving conditions, now with the introduction of the all-new 4ELEMENTS seat cover fabric, Black Duck has set the bar even higher.
SIMPLY SELECT "4ELEMENTS"  in Black or Grey in our Fabric & Colour Selector.
**PLEASE NOTE**
AS OF 15/05/2021 DENIM IS NO LONGER AVAILABLE DUE TO SUPPLY ISSUES.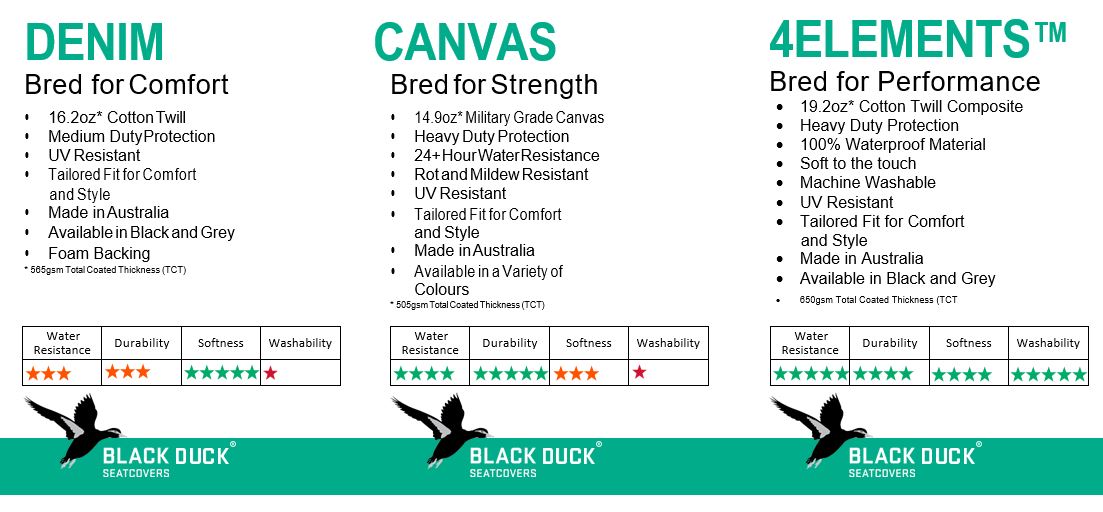 Click on the image below to
DOWNLOAD
a large interactive image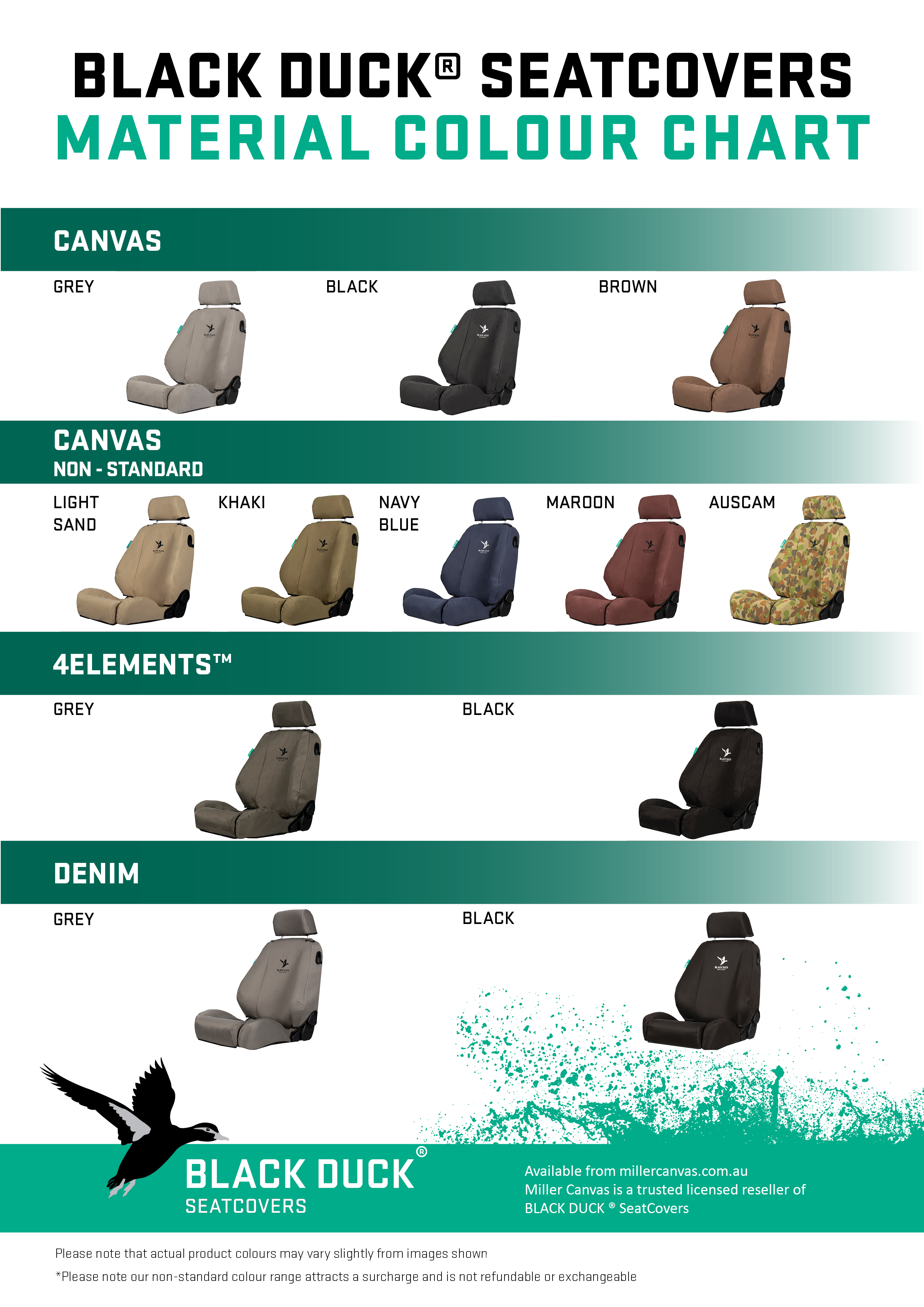 Shipping, Warranties & Returns for Topaz Global seat covers.
SOME FACTS
Not all covers are in stock, most are and are generally shipped within 2 work days via Express Post with tracking.
When you select an optional colour and or optional foam padding these are a custom order and may take up to 10 work days for dispatch.
All orders are shipped direct to you from our supplier Topaz Global in WA

 
Delivery Charges
In General shipping is free for any Topaz Global Seat Cover, our shipping costs are $22.00. In the event of a return for refund being requested we will deduct $22.00 from any refund due and the customer is responsible for any return shipping costs.
Addresses 
Please use your normal Postal Address.
Delivery
Please ensure you or someone appointed by you receives the article, inspect it and check the goods at the time of delivery.
Title and risk of loss to all products will pass to you on delivery.
Products Damaged in Transit
Please contact us immediately via email: sales@millercanvas.com.au. Please state your name and the invoice number provided to you by Miller Canvas and clearly outline the problem.
We will not accept liability for visible damage not reported within 7 days of receipt of goods.
Seat Cover Returns & refunds.
The purchaser must contact us via email sales@millercanvas.com.au within 7 days of delivery with a complete detailed description of the issue. Returns will only be accepted if prior approval and a return reference number is given.
All returned items (aside from warranties) must be:
Unused and in their original condition.

The Full set of covers as purchased.

Part of our Standard color range eg. grey
Accompanied by a Return Authorisation Form provided by us on approval of your Return Request Submission.
You will be responsible for paying the full return freight.
Any refund due will have our shipping cost of $22.00 deducted.

You will be charged a restocking fee of up to 10%.
 Non-standard colour or optional padding items cannot be returned.
When you select an optional colour or optional padding thes covers are custom made and cannot be returned.
 In addition to manufacturers' guarantees on selected products, Miller Canvas and its suppliers provide a guarantee of acceptable quality on every product, by law. You are entitled to a replacement or refund for a major failure, and to compensation for other reasonably foreseeable loss or damage. You are also entitled to have the goods repaired or replaced if the goods fail to be of acceptable quality but the failure does not amount to a major failure.
BELOW ARE SAMPLE IMAGES OF CANVAS SEAT COVERS AVAILABLE
Please Note: They may not be of the covers you are considering each seat has a cover custom designed to suit.
TYPICAL MOTORBIKE SEAT COVER - Custom designed for each seat.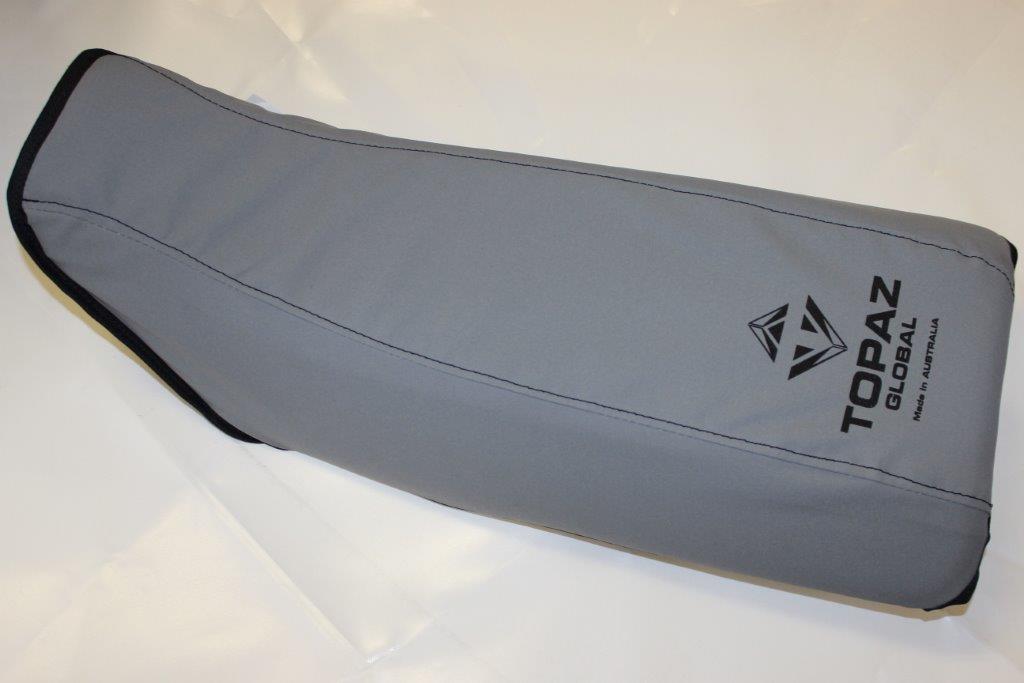 IMAGE SHOWS A HONDA QUAD fitted with a separate tank cover and a separate seat cover, (note the handmuffs also available from Miller Canvas)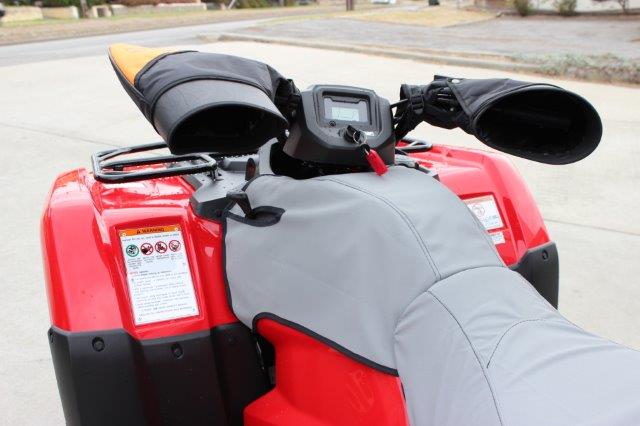 ALL IN ONE PADDED SEAT AND TANK COVER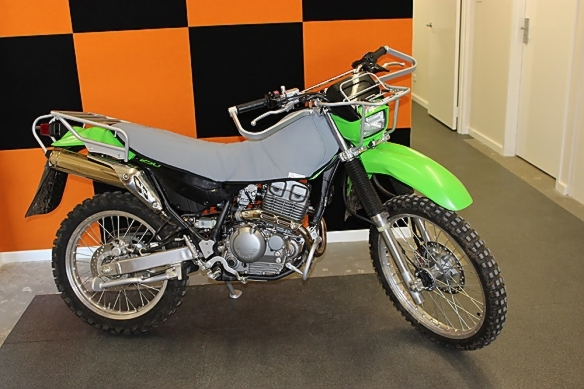 TYPICAL ATV COVER they are custom designed for each seat.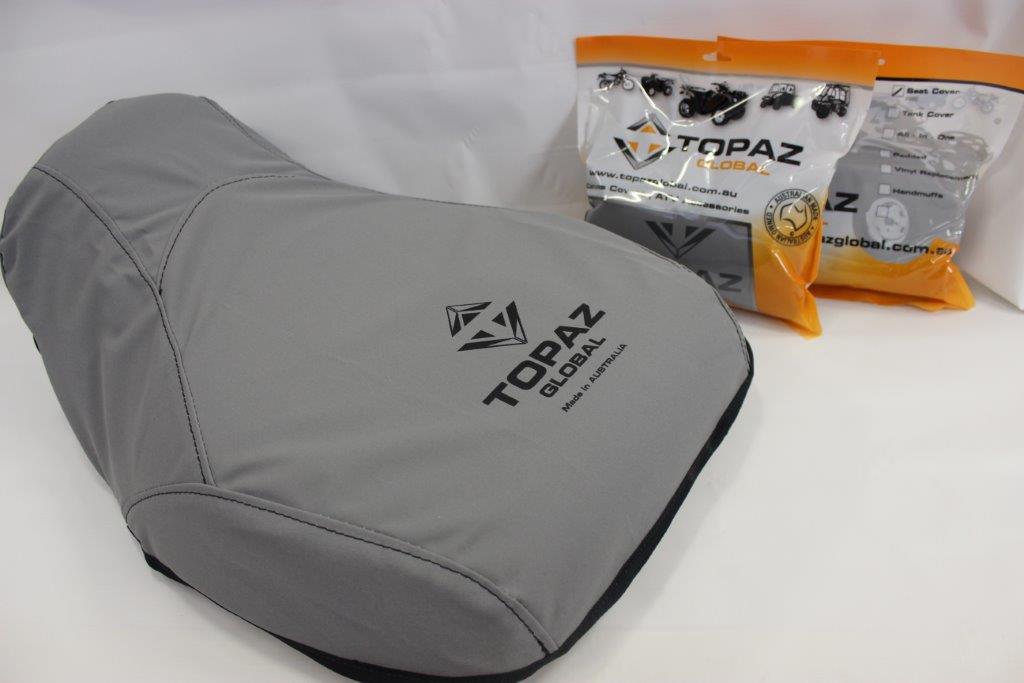 Canvas Seat Cover to suit YFM700 KODIAK 2016 – Current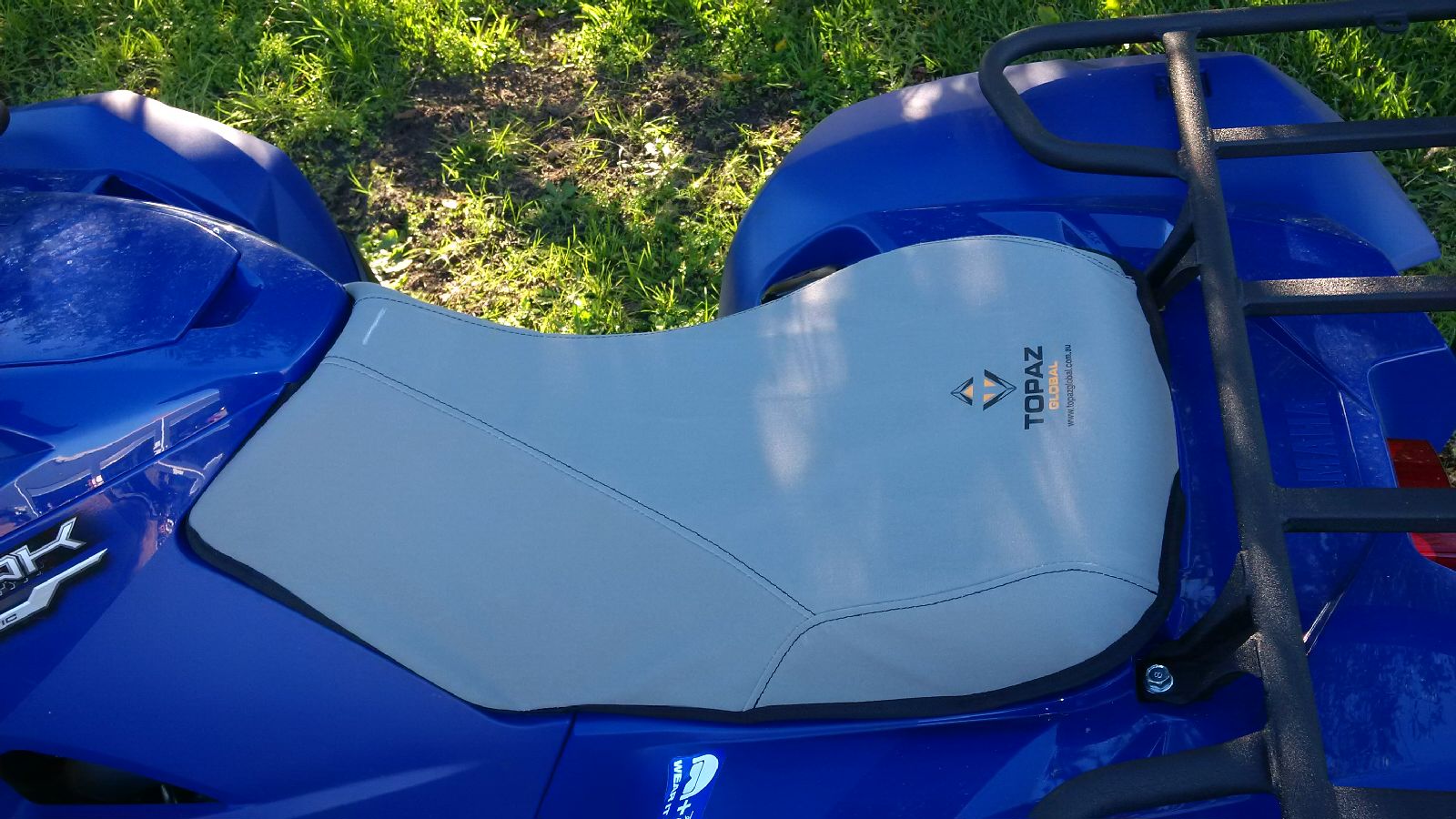 ALL IN ONE PADDED CANVAS SEAT and TANK COVER to suit Honda XR 250 & 400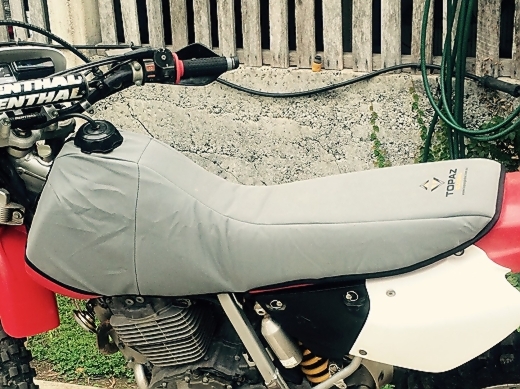 Canvas Seat Cover to suit Ranger XP900 - P799Q1
CANVAS SEAT COVER TO SUIT YXC700 VIKING VI 6 SEATER (SET OF 3) Y822Q1-2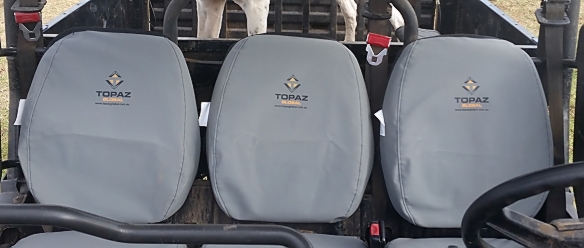 CANVAS SEAT COVER TO SUIT A KUBOTA MOWER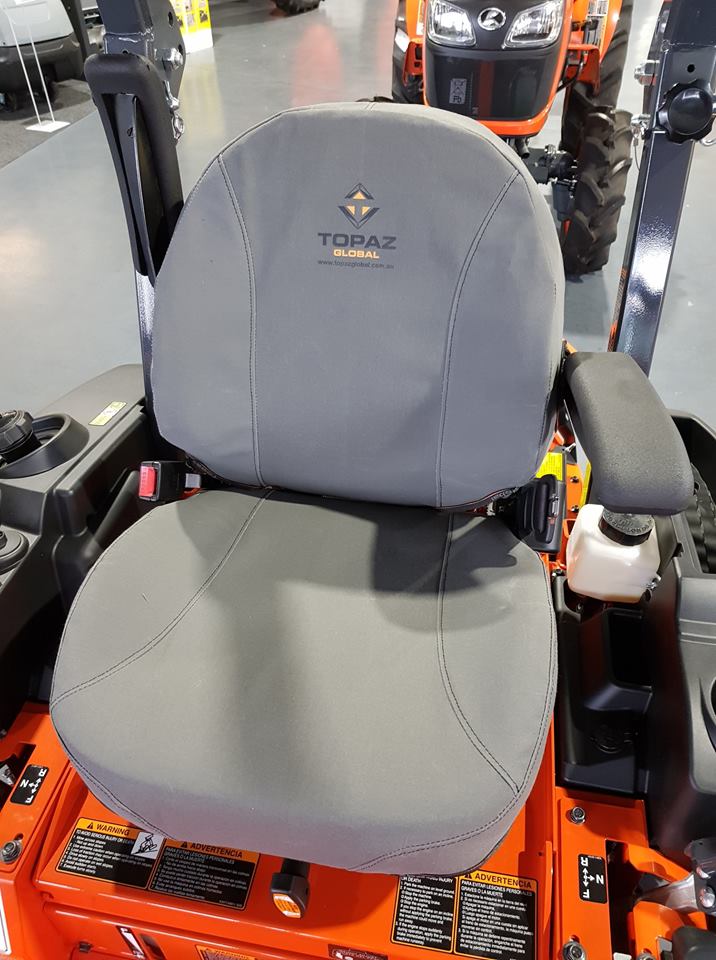 TOPAZ GLOBAL KUBOTA EXCAVATOR-1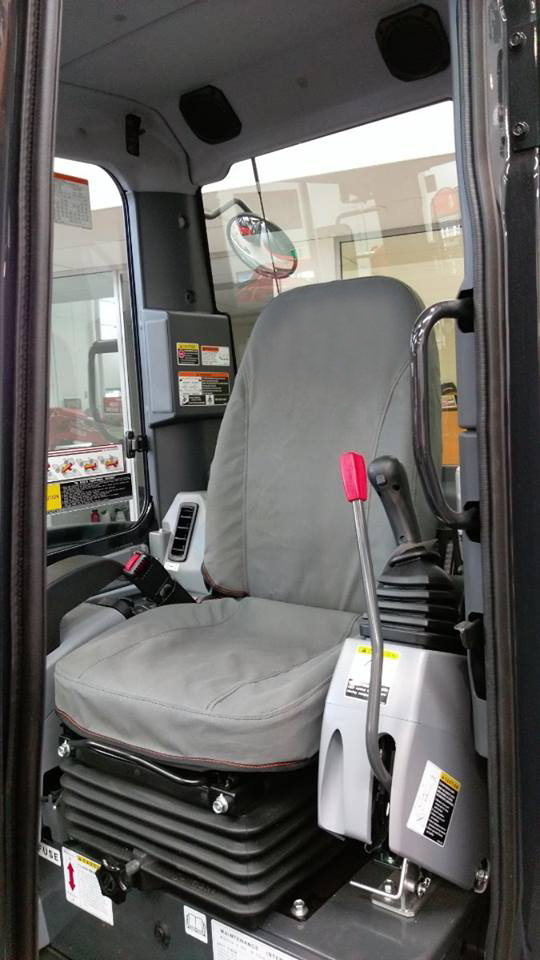 TOPAZ GLOBAL JOHN DEERE 855D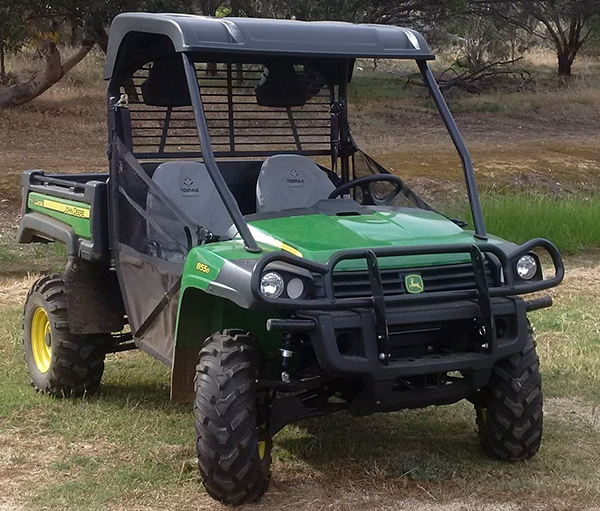 CanAm UTV seat cover.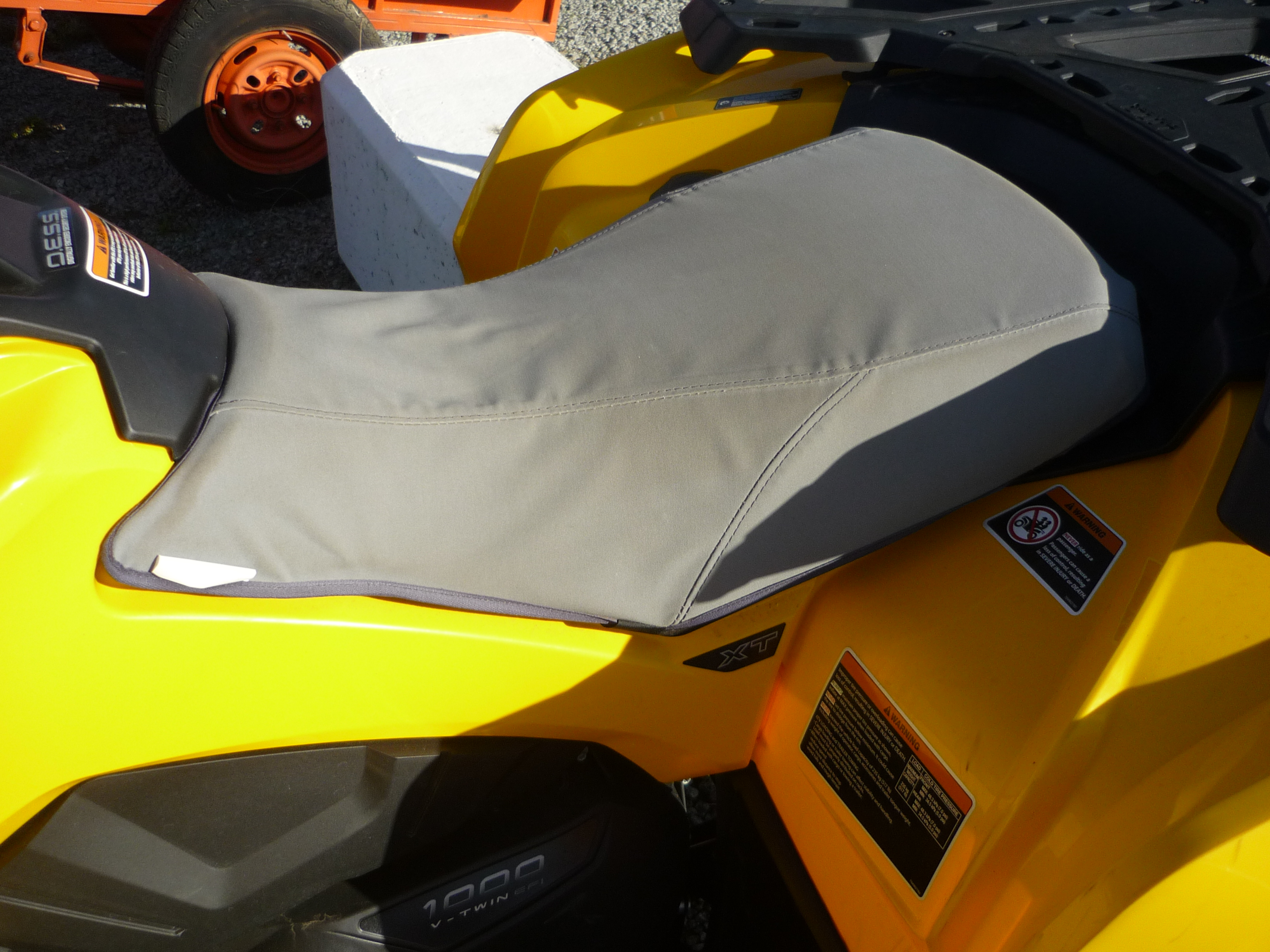 TOPAZ GLOBAL KUBOTA UTV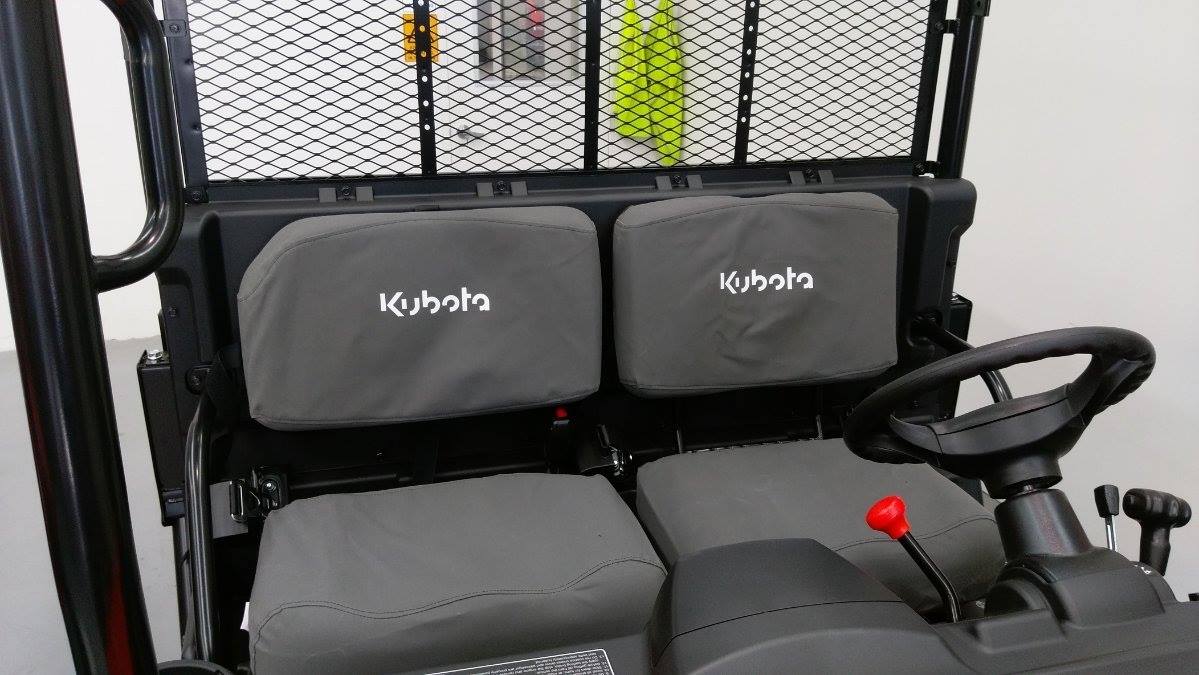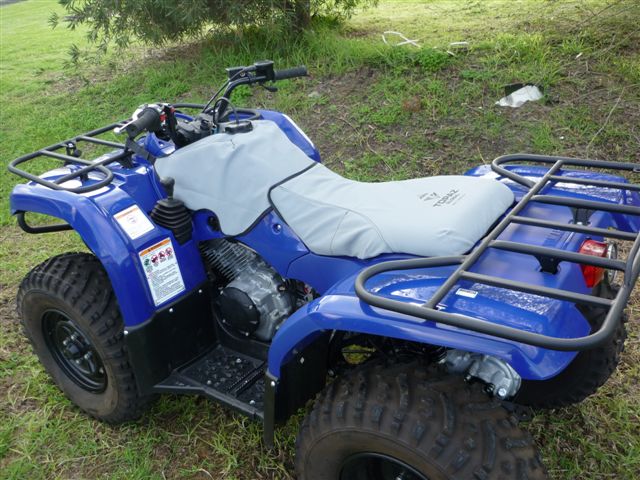 YFM450 KODIAK All-in-One padded seat and tank cover