To help you determine which low voltage motor is suited to your particular Ozroll Roller Shutter please study the tables below.
PLEASE NOTE: Ozroll manufacture a wide range of roller shutters all having differing weights per sq metre and therefore require different motors, please ensure you select the correct table that suits your Roller Shutter.
SHUTTER TYPES LISTED ON THIS PAGE
DOMESTIC ROLLER SHUTTERS.
STORMSHIELD (HDF CYCLONE RATED) SHUTTERS.
SENTRY FIRESHIELD SHUTTERS.
Once you have determined the motor you require from the tables below please click on the links to the different motors below.
DOMESTIC ROLLER SHUTTERS. download.pdf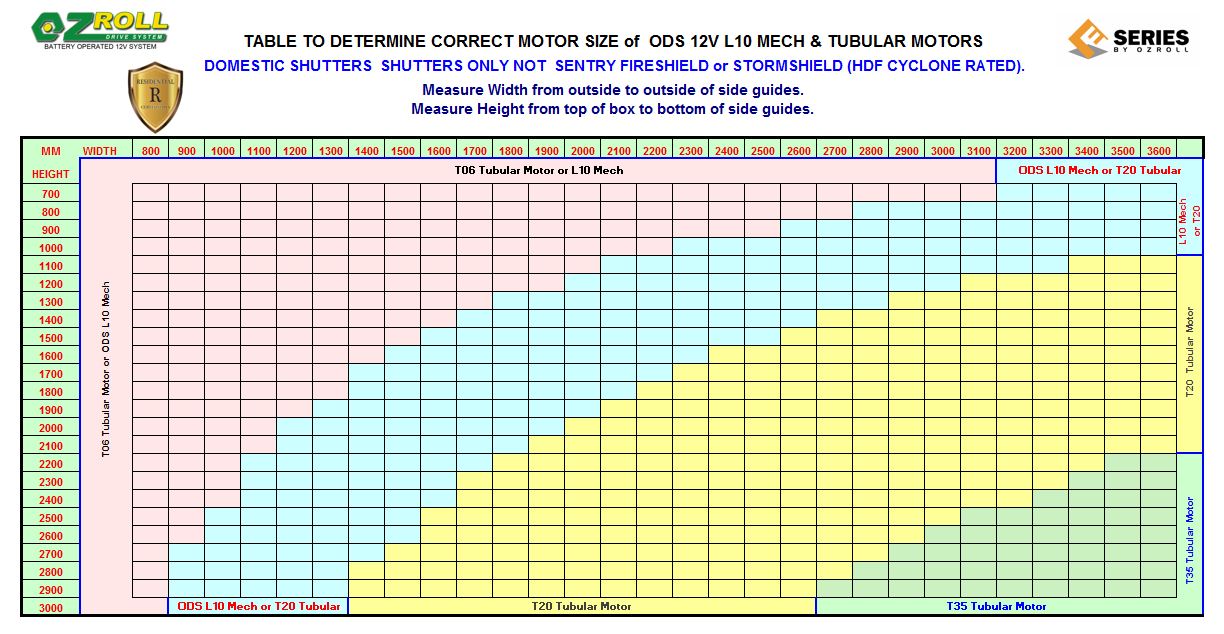 STORMSHIELD (HDF CYCLONE RATED) SHUTTERS. download.pdf
SENTRY FIRESHIELD SHUTTERS. download.pdf