Please sign in so that we can notify you about a reply
CANVAS SEAT COVERS suitable for TOYOTA LANDCRUISER WAGON (200 SERIES) GXL, 8 SEATER 7/2009 - CURRENT

. Affordable "TRADIES" Canvas seat covers custom designed and manufactured by SPERLING ENTERPRISES. 


Sperling Enterprises is a 100% Australian-owned Sydney-based family company and has been trading since 1971. Over this time they have learned pretty much everything that there is to know about car seat covers and have a level of expertise that is unparalleled in the industry.
Our Range of Ready Made TRADIES CANVAS seat covers are custom designed by Sperling to be suitable for TOYOTA LANDCRUISER WAGON (200 SERIES) GXL, 8 SEATER 7/2009 - CURRENT.

TRADIES Canvas in Grey
Suitable For: TOYOTA LANDCRUISER WAGON (200 SERIES) GXL, 8 SEATER 
Models: VDJ200R GXL
Years: from 7/2009 - CURRENT
Seat Type: FRONT DRIVER and PASSENGER BUCKET SEATS (with seat-fitted airbags) as a set and add the ROW2 and or ROW3 REAR BENCH seat covers as an option.
Manufacturer: SPERLING.
IN THE OPTIONS YOU MAY ADD THE REAR ROW2 and or ROW3 or even REMOVE THE FRONT ROW AND PURCHASE ANY REAR ROW ONLY.
$165.00 per ROW.

          Seat Covers for the front seats ARE SEAT-AIRBAG COMPATIBLE
| | | |
| --- | --- | --- |
|  ROW1 FRONT SEATS |  ROW2 REAR SEAT |   ROW3 REAR SEAT |
|   | |   |


          NOT YOUR LANDCRUISER then click HERE         
All Bucket seat covers are supplied with a map pocket sewn onto the rear of the back cover unless otherwise stated.

All Headrests are supplied with covers unless otherwise stated.



Our RRP is the same for all rows.
FREE StarTrack Express Overnight Delivery bags are used to ship the Seat Covers.
These Canvas seat covers are fully Waterproof!
Because the Seat Covers are Ready Made, you can have these in less than 7 days!
TRADIES - CANVAS - GREY only available colour.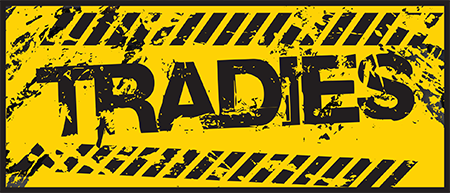 Features and Benefits
Waterproof 14oz poly canvas. Rip and tear-resistant to provide the ultimate barrier against spills, mud, grease and grime.

Maximum protection.

All over canvas - no stretch backing.

GUARANTEED TO FIT Crafted to fit your specific vehicle "like a glove" and stay put.

A Map pocket is sewn onto the back of bucket seat covers.
ACCESS ALL AREAS
Use your seat like you were meant to SPERLING covers accommodate all your seat features including:

Seat-Fitted Airbags

Armrests

Latches

Map Pockets

Built-in DVD Players

Split folds in the seat.
Custom-fit CANVAS SEAT COVERS offer MAXIMUM protection for the seats in your LANDCRUISER 79 series VDJ79R DOUBLE CAB ute
.
If you're after an AFFORDABLE hard-wearing CANVAS SEAT COVER to suit your Double cab ute 
then look no further, get some TRADIES seat covers on your seats within a few days with our super fast shipping.