TRAFIC VAN X82 04/2015 (MY15) ONWARDS
WARNING: Seat-Fitted Airbags were optional from 04/2015 onwards. Select carefully, if you are not aware of what a Seat-Fitted Airbag is please follow the link below to determine if you have seat fitted airbags.
Only Certified Airbag compatible Black Duck seat covers can be fitted to to Renault Master Van X62 that are fitted with Seat Airbags.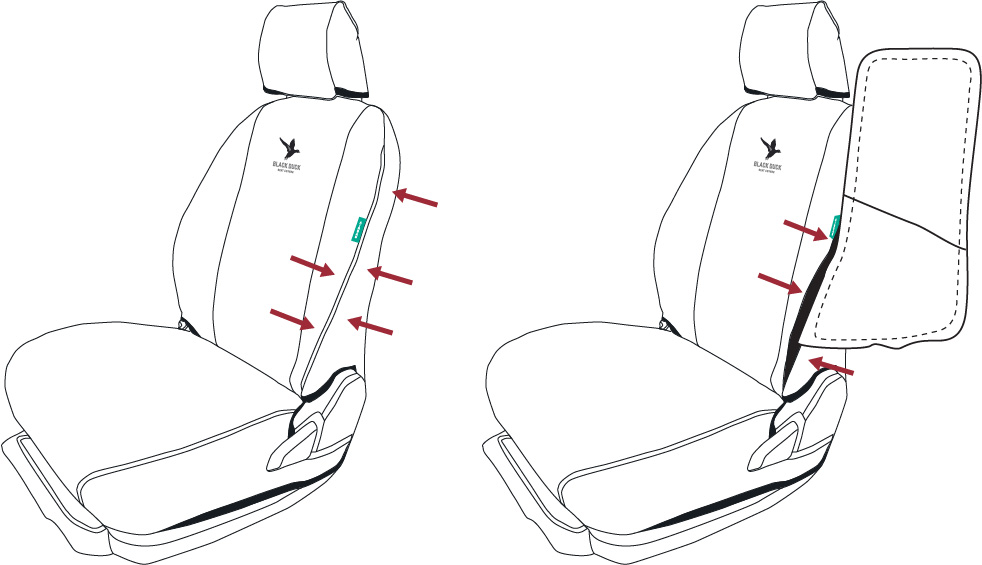 Ever wondered what it looks like to see a Seat-Airbag explode?